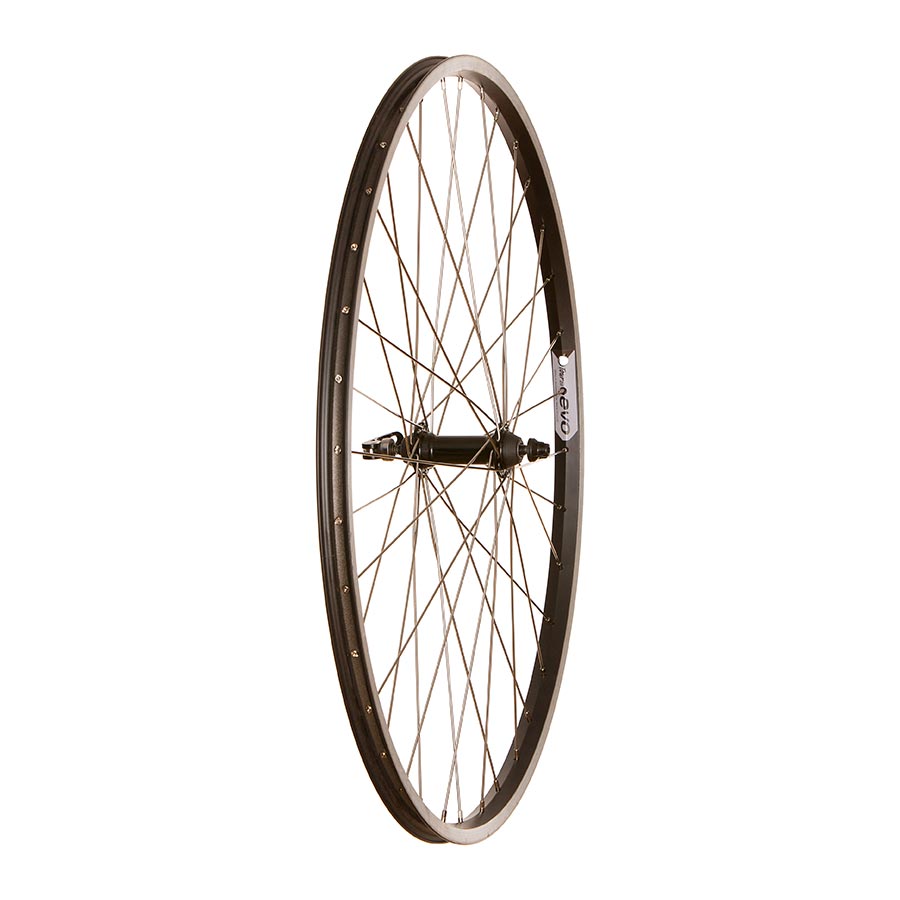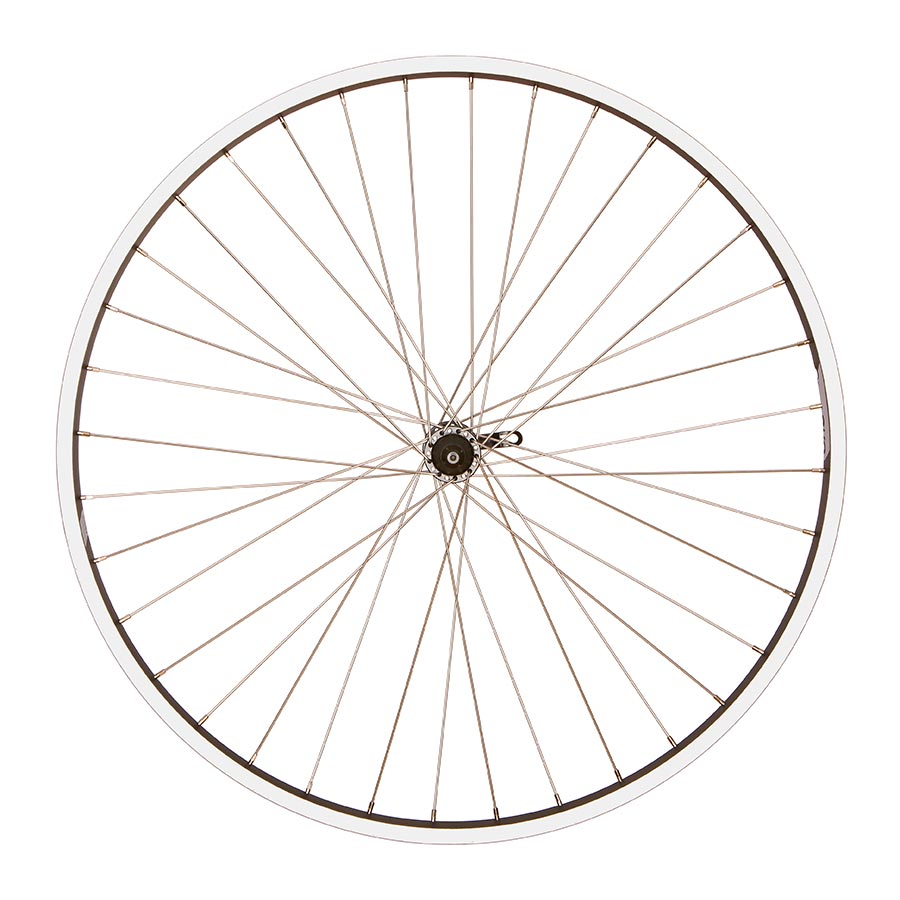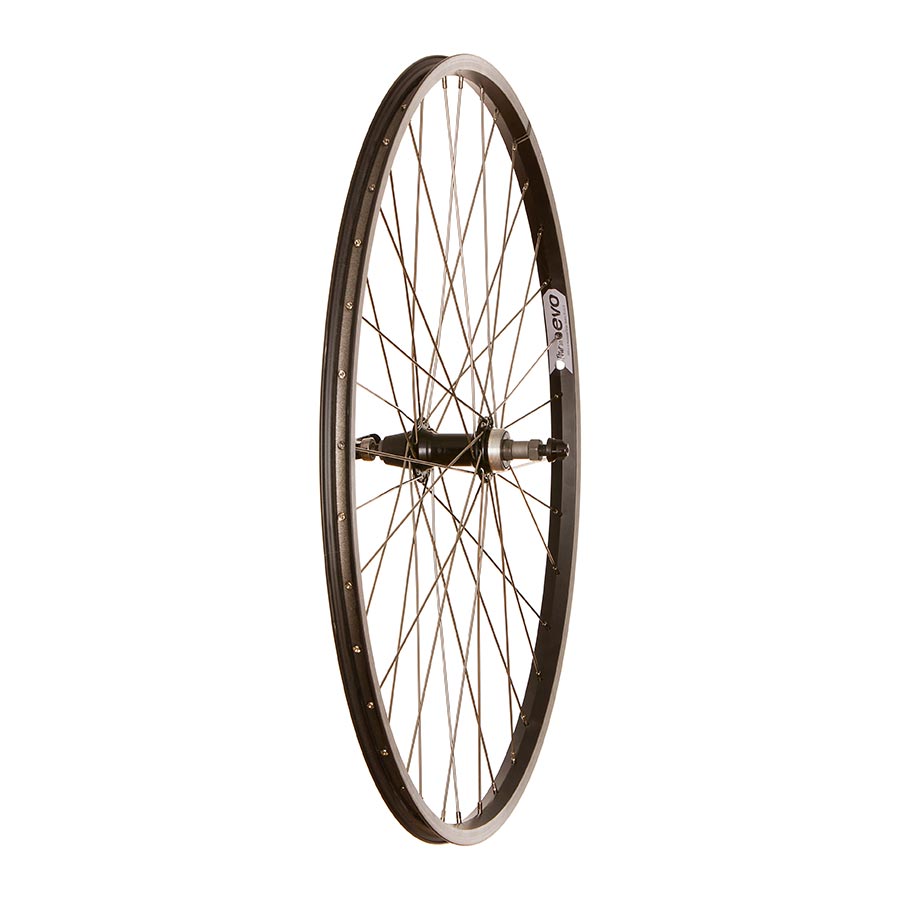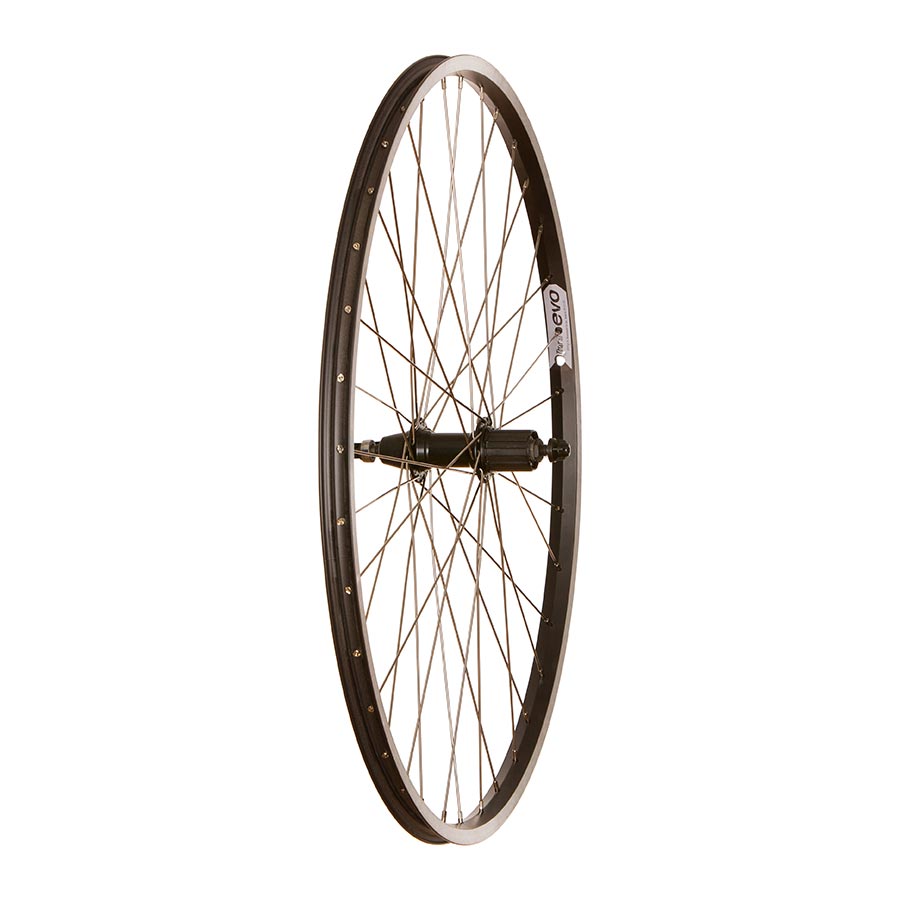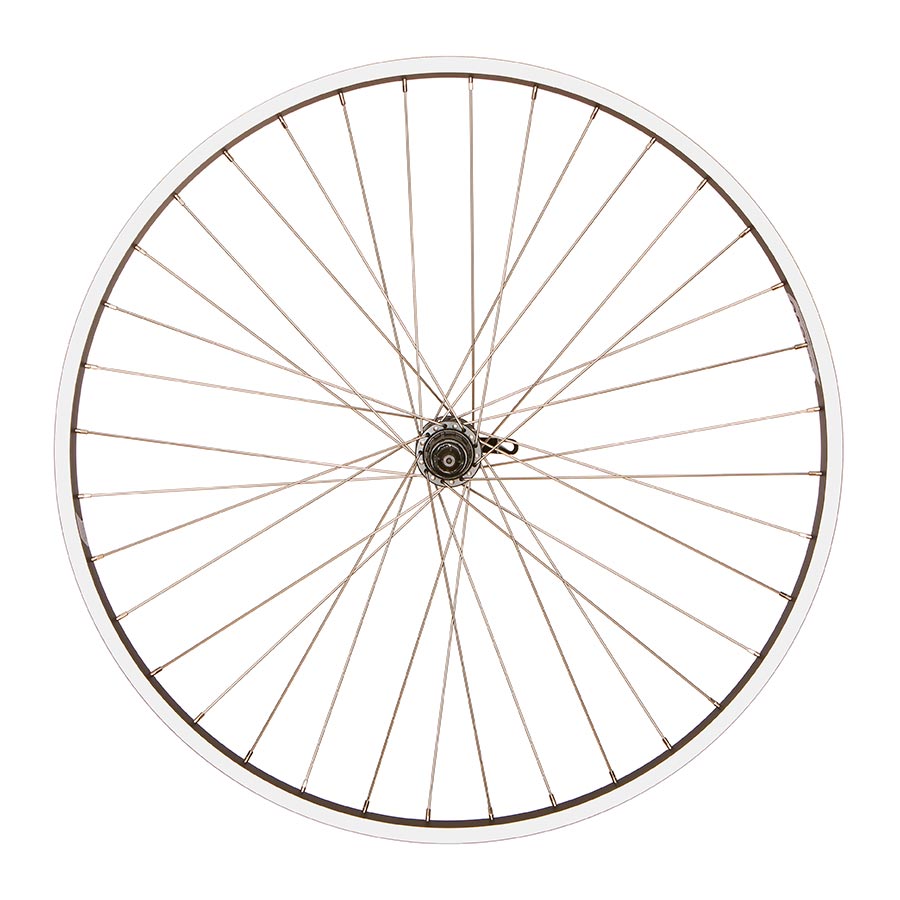 Evo Tour 20 Bicycle Wheels 700C / 29''
Title:
Front, 700C / 622, Holes: 36, QR, 100mm, Rim
Unveiling the Evo Tour 20 Bicycle Wheels, tailored for 700C/29'' dimensions. These wheels redefine versatility and style for cyclists who crave performance. Crafted meticulously, the EVO Tour 20 rims stand at an impressive 700C/29'' (ETRTO 622) size, with an expansive inner width of 19.8mm. This design ensures compatibility with a wide range of tire sizes, from 700C x 28 to 42 and 29'' x 1.5'' to 2.25''. Embellished with an anodized black finish, the rims promise to be the cynosure of all eyes on the road. Their pinned joint construction affirms durability, while the 36-hole design, drilled specifically for Schrader valves, ensures structural integrity and a seamless riding experience.

Peeking into the hub details, the front hub (-01) is a marvel crafted from alloy, featuring a Quick Release system that complements its Hollow CrMo axle measuring M9x100mm. For the rear, riders are presented with two distinct hubs to match their unique needs. The -02 hub variant is alloy-based, designed specifically for freewheeling, and boasts a Quick Release feature paired with a Hollow CrMo axle of M10x135mm. In contrast, the -03 hub is also alloy-crafted but stands out with its Shimano HG compatibility for the Freehub. Like its counterpart, it too possesses the Quick Release mechanism and a Hollow CrMo axle of the same dimensions. Every wheel is an emblem of Canadian expertise, meticulously assembled by seasoned wheelbuilders utilizing Sapim's top-tier 14G Stainless Steel spokes and the durable 14mm Brass Polyax Nipples. Choose the Evo Tour 20 Bicycle Wheels for 700C/29'' and set the pavement ablaze with unparalleled style and performance.
700C / 29'' (ETRTO 622)

Inner width: 19.8 mm

Recommended tire size range: 700C x 28 to 42 / 29'' x 1.5'' to 2.25''

Anodized black finish

Pinned joint

Drilled for Schrader valve

36 holes

Front hub (-01):

Alloy

Quick Release

Hollow CrMo axle M9x100mm

Rear hub (-02):

Alloy

Freewheel

Quick Release

Hollow CrMo axle M10x135mm

Rear hub (-03):

Alloy

Shimano HG compatible Freehub

Quick Release

Hollow CrMo axle M10x135mm

Assembled in Canada by experienced wheelbuilders using Sapim 14G Stainless Steel spokes and 14mm Brass Polyax Nipples
Attributes
| | |
| --- | --- |
| Rim Construction | Single wall |
| Rim Color | Black |
| Rim Drilling | 36 |
| Wheel Diameter/ISO | 700C / 622 |
| Axle Type | QR |
| Skewers Included | Yes |
| Wheel Tire Type | Clincher |
| Depth | 17mm |
| Rim Model | Evo Tour 20 |
| Spoke Type | Stainless |
| Rim Internal Width | 20mm |
| Rim inner width range | 0-21.9mm |
| Rim Material | Aluminum |
| Rim External Width | 25mm |
| Wheel-Brake Comp. | Rim |
| Valve | Schrader |